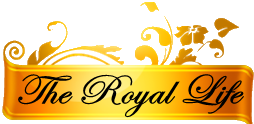 The Royal Life is a look into the lives, homes and leisure of the Royals and aristocrats of Europe. We aim to give you a few more places to add to your Travel Wishlist!
If walls could talk then I'm sure old Pevensey Castle in England would have more than a few stories to tell. From its birth as Roman Fort in AD290 right through 16 centuries of history (including use as a home-base during WWII), this is reported to be the oldest castle in Britain. There may only be the outer walls left but considering her age, I'd say Lady Pevensey is looking pretty damn fine.

The History:
Okay, so as mentioned above, the Romans built a fort in East Sussex along the coastline of what is now known as Pevensey in AD290. The world has certainly transformed since the building of the original fortress - the ocean which once lapped against the castle walls, is now four miles away. The outer walls of the original fortress are still visible and you can get a feel for the scope of this structure by checking out the aerial view picture below - pretty amazing!
On 28th September 1066, William the Conqueror and his army landed on the shores of Pevensey where they rested and planned the infamous battle of Hastings. There, it continued to be used by nobility until in the 15th Century it began to be used as a prison. There are too many stories about this period of the castle's life to include in this meager little blog post!
A really interesting fact is that during WWII, American and Canadian troops were stationed at Pevensey Castle to protect Britain against shore landings.
Ghost Stories:
As you can imagine of a structure is old as this one, Pevenesey Castle is reputed to be haunted by a wide variety of ghosts. Time Travel Britain's Ghosts of Pevensey article tells the tale of one such spectre:
A "grey or pale Lady " is reputed to haunt the inside of the castle. She has been seen pacing up and down one of the parapets. There has been much speculation as to whom she might be. Some say it is the ghost of Lady Joan Pelham, whose husband took over the castle in 1394. He was called away with his troops to help fight a battle in the north and Lady Joan, a lady of strong character, was left at Pevensey in charge of the castle. With most of the soldiers gone, the virtually unprotected castle was besieged by an invading army demanding its surrender in the name of King Richard II. Trapped inside, Lady Helen did not know whether she would survive or if she would see her husband again. In a letter smuggled out to him she wrote, "I am laid here in a manner of siege... that I may not out nor no victuals get me." She held on, pacing the parapet every day until he returned. But she suffered such mental trauma under the pressure that it is believed her troubled spirit still walks the battlements.
Web Sources:
Time Travel Britain