Series
: Houston, We Have a Problem
Genre
: Contemporary Romance
Copyright
: 2004
Pages
: 352
Rating
: 3/5 Crowns
Synopsis
:
Josie Adkins has a serious case of the klutziness as the orthopedic resident under genius, and handsome Dr. Houston Hayes, orthopedic surgeon at a Florida hospital. Why does this surgeon cause her to be so nervous, and is the heat she's feeling anything the same for him? The answer to that is a sincere yes, and Houston is serious about bringing the tension between them to an end by offering one night together to get it out of their system. (Seriously, does that ever work?) Obviously, Houston and Josie are continually drawn to one another, and after a serious accident that threatens Houston's career, does their relationship have more to draw on than chemistry?
Review
: In the beginning, I had serious issues with this novel. I was annoyed by the instant sexual tension between the two characters, that was built on nothing more than sexual magnetism (pretty graphically described). Where was the relationship, where was the build up in the story? Besides the relationship element being missing, I had my doubts that a surgeon would come on so strong to a resident. A friend of mine is in med school, and I can't say she's ever had any sort of licentious interaction with any of the doctors she's worked with. In fact, she's been more paranoid about being yelled at than in starting a relationship with them. Maybe therein lies the "fantasy" of this contemporary romance? In essence, Josie and Houston are the fantasy side of the "what if" in a surgeon/resident relationship?
Although I initially felt pretty annoyed by the shallow relationship between Josie and Houston, I am happy to say that the remainder of the novel switches gears and builds a much stronger bond between the two. After a debilitating accident, Houston is forced to depend on Josie, and to even expose that he has more feelings for Josie than just those of a physical kind. The two become emotionally connected, and finally become believable as a couple.
In the end, I will say that I enjoyed the journey of these two characters. Yes, I found the initial sexual content a bit annoying, and not very likely, but thought the second half of the novel developed their relationship enough to help me buy into their love. Altogether, I think this is a story built on a fantasy, and sometimes the unbelievable can be fun to consider.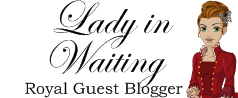 Visit Becky at her blog One Literature Nut