Genre
: Historical Fiction

Published
: 2007 (Originally published 1983)
Pages:
496
Rating
: 3.5/5 Crowns
Synopsis:
The daughter of Henry IV of France, Princess Henrietta Maria, becomes a pawn in a political strategy to stabilize relations between two countries when her father marries her to Charles I of England. Sent abroad, she finds herself living in a Protestant country that views her own faith—Catholicism—with deep suspicion.
Yet her new husband is a man of principle and integrity, and Henrietta and Charles fall deeply in love. Henrietta is passionate about her faith, however, and soon politically powerful people, namely Oliver Cromwell and his Puritans, turn her loyalty to her religion into a focal point for civil war. As the royal couple watch the fall of Thomas Wentworth, first Earl of Strafford, the rise of Puritanism, and Englishmen fight Englishmen, they are undeterred in their dedication to each other and in their belief in the divine rights of king and queen—even as spies lurk in their very own household.
Loyal in Love
offers an inside look at an unforgettable time in England's history and at the life of a queen whose story of devotion and bravery has gone untold for too long.
Review:
I decided to try and switch things up a bit and read more about another royal family I'm interested in - the Stuarts. A book like this always makes me wish I could have known the characters during their actual life times; to have conversations with them and try to understand what is going on in their heads. I spent much of this book being both fascinated and frustrated by Henrietta at the same time. I cannot remember the last time I wished I could just take a main characters face in both my hands and ask them to at least
try
to think about something other than themselves.
Henrietta seems, at times, to be a religious zealot, and I felt through much of the book that the only time she made any consideration for the people of England was when she was trying to convert them to Catholicism. It was amazing to see the level of selfishness from a person who should have been concerned for the wellfare of an entire country.
Despite my love/hate relationship with Henrietta, I did like the book and found it very interesting to see the relationship between her and Charles grow from a pretty rocky situation, to a loving, beautiful marriage. It was wonderful to read about a happy and loyal marriage, especially knowing that so many kings had numerous mistresses...and sometimes numerous wives!
I will say that I don't think this is necessarily a good book to start out with if you don't know anything about the Stuarts. I was curious to see the roots of Catholicism in their family, knowing that it causes so much strife later on. Nonetheless, Jean Plaidy does not disappoint. The writing was as fantastic as you would expect, and I really felt as though I was there with these people, as frustrating as I found them to be at times.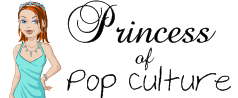 Visit Crystal @
I Totally Paused!