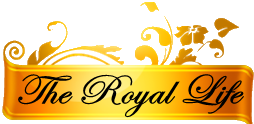 The Royal Life is a look into the lives, homes and leisure of the Royals and aristocrats of Europe. We aim to give you a few more places to add to your Travel Wishlist!
Hever Castle, Kent
England
Tudor fans this one's for you! Many of you will instantly recognise Hever Castle as the childhood home of Anne Boleyn however it may also look familiar as many of the scenes from the movie The Other Boleyn Girl were filmed here!
The History:
Oddly, I struggled to find the very early history of the castle that relates to the building of the structure however the information on the official website states that it dates back to 1270. It came into the possession of the infamous Boleyn family in the early 1500's and was the early childhood home of Anne, Mary and George Boleyn (although it is unlikely they were born there).
After the death of Anne in 1557, the castle came into the ownership of Henry VIII and he gifted it to Anne of Cleaves after their marriage was annulled. From there, the castle passed into the hands of many different families until William Waldor Astor gained ownership in 1903 and invested in restoring the structure, creating beautiful gardens and a unique Tudor village on the grounds.
The castle has one of the largest collections of Tudor paintings to be found in Britain and other amazing artifacts such as two Book of Hours signed by Anne Boleyn herself. Other features include the award-winning gardens and hedge maze. All in all it sounds like a brilliant place to spend the day!
Web Sources:
Hever Castle Official Website