Genre:
Young Adult Urban Fantasy
Copyright:
March 2009
Pages:
496
Rating: 5 Crowns
Synopsis:

Welcome back to the exotic world beyond the shadows...

Clary Fray just wishes that her life would go back to normal. But what's normal when you're a demon-slaying Shadowhunter, your mother is in a magically induced coma, and you can suddenly see Downworlders like werewolves, vampires, and faeries? If Clary left the world of the Shadowhunters behind, it would mean more time with her best friend, Simon, who's becoming more than a friend. But the Shadowhunting world isn't ready to let her go — especially her handsome, infuriating, newfound brother, Jace. And Clary's only chance to help her mother is to track down rogue Shadowhunter Valentine, who is probably insane, certainly evil — and also her father.

To complicate matters, someone in New York City is murdering Downworlder children. Is Valentine behind the killings — and if he is, what is he trying to do? When the second of the Mortal Instruments, the Soul-Sword, is stolen, the terrifying Inquisitor arrives to investigate and zooms right in on Jace.How can Clary stop Valentine if Jace is willing to betray everything he believes in to help their father?

Review:

Whoa, baby! City of Ashes is a breathtaking sequel, to Clare's 2008 epic debut, City of Bones! City of Ashes is a powerfully written adventure that holds on to your senses & fails to let go. This is 3D reading come to life in the form of the written word. Whew!

The action in City of Ashes is much more foreboding & the momentum is unrelenting, Clare delved deeper into her writer's arsenal to produce this phenomenal follow up. Ms. Clare's got skills and this definitely proves her debut wasn't a "fluke.

City of Ashes proves w/o a shadow of a doubt, Clare didn't succumb to the dreaded "sophomore slump" so many writer's often end up tangled in. *Applause* Applause*

Clare's well developed characters are a smooth blend of ruthless, vibrant, manipulative and courageous beings. Blockbuster proportions enfolded inside 496 pages of tantalizing goodness is what City of Ashes transmits.

I have to say, that there is a revelation to the series that totally grosses me out but for some reason, I think there is much more to this divulgement than what was disclosed.

City of Ashes launches the story arc into the stratosphere with the second installment of Clare's Mortal Instrument saga.


Check out Clare's website here!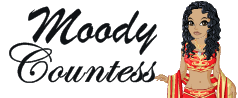 Visit Diane's blog @
The Book Resort