Genre:
General Fiction
Copyright:
2009
Pages:
435
Rating:
4 1/2 Crowns
Synopsis:
Lara Lington has always had an overactive imagination, but suddenly that imagination seems to be in overdrive. Normal professional twenty-something young women don't get visited by ghosts. Or do they?

When the spirit of Lara's great-aunt Sadie–a feisty, demanding girl with firm ideas about fashion, love, and the right way to dance–mysteriously appears, she has one last request: Lara must find a missing necklace that had been in Sadie's possession for more than seventy-five years, and Sadie cannot rest without it. Lara, on the other hand, has a number of ongoing distractions. Her best friend and business partner has run off to Goa, her start-up company is floundering, and she's just been dumped by the "perfect" man.

Sadie, however, could care less.

Lara and Sadie make a hilarious sparring duo, and at first it seems as though they have nothing in common. But as the mission to find Sadie's necklace leads to intrigue and a new romance for Lara, these very different "twenties" girls learn some surprising truths from each other along the way. Written with all the irrepressible charm and humor that have made Sophie Kinsella's books beloved by millions, Twenties Girl is also a deeply moving testament to the transcendent bonds of friendship and family.


Review:
I read Confessions of a Shopaholic last year and fell in love with Sophie Kinsella's light and breezy style. I wasn't sure if Twenties Girl would be as funny as the Becky Bloomwood books because so much of the hilarity is tied up in Becky's character but as it turns out, I had nothing to worry about. This book had me giggling from page one and as I progressed through the pages, there were many parts that gave me a good belly laugh!
I can't recommend this book enough if you're looking for something to pick you up. The concept is original, the characters are unforgettable and even though the plot isn't incredibly suspenseful I still found myself unable to stop reading for the sheer pleasure of it. There is just something about Sophie Kinsella that I absolutely love and I think that her characters get themselves into the most absolutely embarrassing of situations. They frequently humiliate themselves and the reader gets a free pass to laugh at them as they dig the hole deeper...and deeper.
Although this book on the surface seems to be about a missing necklace, it really has so much more to it. It's worth reading simply for the information you learn about twenties fashion and lifestyles! It's fun, it's light but it makes an impression. I really think it's a book you can't go wrong with.
It's worth noting that I listened to some of this novel on audio and read other parts of it. The audio book is absolutely brilliant and the voice artist is amazing. The accents she puts on are fantastic and just make the characters come alive.
Twenties Girl really did cement my status as a Sophie Kinsella fan and I think just like Marian Keyes she'll be one of those authors I turn to when I really need a smile.
Check out the trailer below: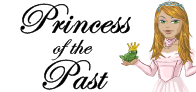 PS - HAPPY AUSTRALIA DAY!