Series:
Alien Huntress - Book One
Genre:
Paranormal Romance/Sci-Fi
Copyright:
2006
Pages:
358
Rating:
4.5/5
Awaken Me Darkly
is best described as a futuristic romance for readers who want only to dip their toes into the waters of science fiction. Gena Showalter weaves an earthly future where hundreds of different alien races have become a dangerous and seductive part of reality, inspiring both fear and awe in humankind. This book gives you the opportunity to take a trip to the edges of the author's imagination…and I have to tell you, it's a very sexy place to be.
The book's heroine, Mia Snow, has to be one of the most fun female characters I've read in a romance in a long time. You've heard of the alpha-male; Mia is the definitive alpha-female. She really is a take-no-prisoners kinda gal and even though she is a mega-bitch (or 'super bitch' as she prefers) you can't help cheering for her…even when she is breaking all the rules of decency. I would love to count how many times she punches the hero in the face in the course of the novel; my best is probably eight times. You may think that sounds horrible but in some bizarre way it actually heightens the sexual tension between them.
Let me explain: The hero of this novel is Kyrin – a highly sexual alien with psychic abilities and a body to make any human girl weak at the knees (Mia being no exception). The problem is that Mia is essentially a special agent licensed to kill predatory aliens without a trial and Kyrin has something she needs desperately to save her friend's life. Used to using her fists to elicit answers from suspects, she has no hesitation beating the hell out of the hero and being the gentleman that he is….he lets her! I should disclose that he has incredible healing abilities which mean that he recovers almost instantly from each blow she dishes out and rather than hurt her or defend himself, he usually lets her get a few blows in before pinning her underneath him. Considering this man is pure sexual heat and makes no reservations about wanting Mia to himself, this infuriates her to no end.
It seemed as though the ending of every chapter was laced with a cliff-hanger, causing me to virtually inhale the pages of this book. So many times I found myself thinking 'I'll just finish this chapter,' and still be sitting in the same place half an hour later. If you're a savvy reader then you'll pick the secrets of the plot before they are disclosed so don't read this novel expecting too many 'OHMYGODIDON'TBELIEVEIT!' moments because you will probably see them coming however it won't stop you from wanting to confirm your suspicions.
My only wish is that there was more of this novel and more of these characters. I'm not content that I will not get to read any more about Mia and Kyrin and find myself wishing the rest of the series had been about these two alone (although I'm sure I will fall in love with future characters too). It also felt like the book wrapped up a little too quickly. It did feel like it could do with at least an extra 50 pages and made me wonder if an editor had any influence over the length. This is a pretty minor issue though and just means it leaves you wanting more.
Granted, in Australia, it sometimes feels like I'm living under a book-rock however I am so surprised I hadn't really heard of this series or heard many recommendations for this author! Thank heavens the Brisbane City Council Library has its finger on the pulse when it comes to romance novels – I probably never would've found this author otherwise considering you can't buy her work in Aussie book shops.
Awaken Me Darkly
has well and truly hooked me as a Showalter fan so I'll be ordering the rest of this series from Book Depository this week.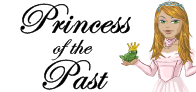 Visit Annie @ her blog Reading, Writing & Ranting