Pages
: 383
Copyright
: 2009
Genre
: YA Romance
Rating
: 3.5/5
Book Synopsis
:
Riding a bike is only one of the many things Auden's missed out on. Even before her parents' divorce, she was cast in the role of little adult, never making waves, focusing on academics to please her demanding mother.

Now she's spending the summer before college in the tiny beach town of Colby with her father and his new wife and baby. A job in a trendy boutique introduces her to the world of girls, their friendships, conversations, romances. And then there's Eli, an intriguing loner. A former star on the bike circuit and a fellow insomniac, Eli introduces Auden to the nocturnal world of Colby. Together they embark on a quest: for Auden, to experience the carefree teenage life she's been denied; for Eli, to put a tragic episode behind him. Combine two lonely people with a charming beach town and an endless supply of long summer nights, and just about anything can happen.
Review
: At the beginning of this book, I thought perhaps I was very similar to Auden. Like her, I often find it easier, and nicer, to be by myself and caught up in books or just alone with my thoughts. But as you get further into the book, you find that Auden isn't necessarily happier to be alone, she's just so socially behind that she doesn't know how to connect with people. We accompany her on her journey of self discovery, learning just how much of her is aimed to please her mother rather than herself...maybe she does want to be normal after all!
I found it endearing just how clueless Auden is when it comes to other people, and I suspect some of the people I went to high school with were the same way. I personally love stories about people finding themselves, especially when it helps me learn something about myself. To an extent, I also felt like I was experiencing typical rites of passage for the first time, such as a food fight or having a paper route.
This is also an interesting look into small town life, where everyone knows each other, learning the history of each of them more through their knowledge of each rather than from a first hand account. It challenges you to go beyond your initial impression of people, teaching you that even when everyone is so intimately involved in the lives of everyone around them, you can still be surprised.
I really enjoyed the characters and their interaction with each other, including the Auden at the beginning of the book and the person she becomes at the end. Her interactions with Eli, how they both help each other heal and become more complete people, was especially touching for me to read. It's so sad to see people that young as broken as they are, and it makes it that much more satisfying as you see them come back together and become the people they should be.
I'd never read anything by Sarah Dessen before, but now that I have, I'm a fan for sure. I feel like she has a great insight into what a YA reader is looking for, and manages to make the subject matter interesting for adults as well. While the end of many books leaves me wishing there were more, this one wraps itself up nicely and although I would love to see what college and the future holds for Auden, I am happy to she where she ends up when the book is finished.
I thought this was a great book as an adult, but I think it's an especially good read for teen girls, and will hopefully help them see that they are all unique and it's never too late to change. More importantly, that it's okay to be different.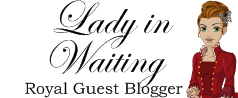 Thanks to Crystal from I'm Totally Paused for this wonderful guest blogger review!