Genre:
Romance
Copyright:
1998
Pages:
416
Rating:
4.5/5 Crowns
Book Synopsis:
Chosen by the Bride Finder, a man blessed with amazing insight, Madeline Breton has come to Cornwall to meet her new husband, the enigmatic Anatole St. Leger. But her dream of happiness soon diffuses in his overpowering shadow. Anatole knows only too well the legacies that to him have been more curses than gifts. But as Madeline embarks on an odyssey both otherworldly and undeniably real, she and her husband fall hopelessly in love--until she sees a haunting vision of murder and a terrifying enemy emerges to threaten both their lives. . . .

Book Review:
This beautiful story pushed all the right buttons. I was caught up in the vivid tale of ghosts, mysticism, love, family tradition, legend & vendettas.
The men of the St Ledger family must accept the partner chosen for them by the Bride Finder, to do otherwise risks disaster. Practical Madeline Breton arrives in Cornwall to meet her husband, the tormented Anatole St Ledger and the story that follows became a page turner for me (which pleasantly surprised me.)
The story unfolded at a believable pace and Carroll's writing made for an effortless emotional connection with the characters and the gothic setting. I thoroughly enjoyed this historical romance with a spellbinding dose of supernatural.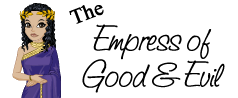 Visit Teddyree at her blog The Eclectic Reader