Me: If vampires were discovered to exist today, do you think our society would accept them or try to destroy them?

MH: I think it would depend on the vampires. I mean obviously, if they are just "coming out" into society, they've managed to get by without us noticing them and aren't a huge threat to me personally. But, I probably wouldn't take up hobbies that required me to go out at night alone, either. I think I would try to approach them like all people, trying to judge them on personality/character rather than pulse status.

Me: If you were bitten by a vampire, you'd rather be... staked or eternal life?

MH: I would definitely give eternal life a shot. I would just like to be graceful and poised for once in my life. I am a huge klutz.

Me: Why do you think the vampire has remained such a popular subject in both film & literature?

MH: I think people are fascinated by characters who cheat death and age, because that's something we wish we could do. And vampires are sort of the ultimate bad boys, the guys we know are "bad, mad and dangerous to know" but we like to believe there's something special or good enough about us that could redeem them or make them want to change their bloody lifestyles. Look at Bella and Edward, or Buffy and Angel- bad boys who changed their naughty ways because of the love of a good girl.

Me: Where do you find your inspiration for the supernatural characters that appear in your novels?

MH: I try to think of them as regular people who have had something extraordinary happen to them.

Me: Did something specific inspire the Jane Jameson series? How did you come up with the idea for the series?

MH: Desperation. We were living in "The Apartment of Lost Souls" while building our new home. This was the place where appliances and small electronics went to die. Every night I would tuck our snoozing child into bed and wait for the washing machine to start smoking or the computer to suddenly flash the "blue screen of death." Then there was the plague of frogs in the bathroom that put our daughter off potty-training for about six months. It was either go crazy or write book.

Being a huge fan of vampire movies and TV shows, I wondered, what would be the most humiliating way possible to be turned into a vampire- a story that a vampire would be embarrassed to share with their vampire buddies over a nice glass of Type O. Jane's single, almost 30, and a librarian working in the small Kentucky town where she grew up. And despite the fact that's pretty good at her job, she just got canned so her boss could replace her with someone who occasionally starts workplace fires. She drowns her sorrows at the local faux nostalgia-themed sports bar and during the commute home, she's mistaken for a deer and then shot by a drunk hunter. And then she wakes up as a vampire.And thus, Jane Jameson and the wacky denizens of Half-Moon Hollow were born.
Me: Do you think there really are things that go bump in the night?
MH: I have to believe the stories come from somewhere.
Me: How do you celebrate Halloween?
MH: We usually take our kids to the Halloween Trunk or Treat Party at our church. I know, WILD AND CRAZY.
Me: How do you keep track of Half Moon Hollow's world? Do you have a Half Moon Hallow book of shadows?
MH: I have a set of rules. (Vampires are allergic to silver. Reactions to religious items depend on the vampires' religious background.) Basically the second chapter of the first book. And I try to follow those rules whenever I'm setting up plot points. I also try to keep track of the book quotes at the beginning of each chapter, because sometimes they can determine supernatural action as well.
Me: Angel or Spike?
MH: Like peanut butter and chocolate, in a perfect world, they don't have to be enjoyed separately. (There, I said it.)
Me: Sarah Michelle Geller or Kristy Swanson?
MH: Sarah Michelle Gellar.
Me: Angel, Xander, Giles, Oz, Riley, Wesley?
MH: Hmmm. Everybody but Oz. Funny guy, but I never quite forgave him for what he did to Willow.
Me: Pretzel or Popcorn?
MH: Popcorn, preferably from a movie theater.
MH: Thanks again!
Visit the always amazing Molly @
mollyharper.com
.
Thank you, Molly, for dropping by. You ROCK!

Giveaway Alert
!
To celebrate Vampire week I'm giving away a copy of Molly's latest release, Nice Girls Don't Date Dead Men. All you have to do is leave a comment on the blog this week & make sure you leave your email address. The more comments you leave... the more entries you have :]!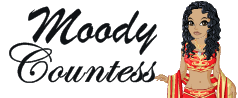 Visit Diane @ her blog
The Book Resort