Genre: General fiction

Copyright: 2003 (movie tie in edition)

Pages: 151 pgs

Rating: 4/5 crowns

Synopsis: Mrs. Emily Delahunty-a mysterious and not entirely trustworthy former madam-quietly runs a pensione in the Italian countryside and writes romance novels while she muses on her checkered past. Then one day her world is changed forever as the train she is riding in is blown up by terrorists. Taken to a local hospital to recuperate, she befriends the other survivors-an elderly English general, an American child, and a German boy-and takes them all to convalesce at her villa, with unforeseen results.

Review: In many ways its not quite fair of me to have read My House in Umbria. I saw the movie, starring the delightful and inspiring Maggie Smith, a few years back on a lazy summer day. I caught it about five minutes in, so I missed the initial crash itself, but I saw the aftermath. The movie horrified me, for a variety of reasons, but at the same time I could not forget it. A couple of months ago I happened upon the book at the bookshop, not realizing that the movie was based from a book first!

This is a slim volume and almost twenty years old now, but it doesn't date itself at all. Because of where the story takes place, the Italian countryside, they are outside of the normal flow of time. Everything seems a little older, a little more vintage and retro. There is also a distinctly dream like and magical quality to the novel that is hard to shake off. Told in first person from "Mrs. Delahunty"'s point of view, we ramble through her often scattered trains of thought.

She is a romance novelist, but she once had ties with the "Ladies of the Night" trade. There isn't anything explicitly stated, but some of her observations, her little internal thoughts and whispered confidences lend to this credence. She is also usually two sheets to the wind first thing in the morning, prone to 'dreams' and moments of perceptiveness that may or may not be true. She's not exactly an unreliable narrator, but certainly one to cautiously accept.

The cast of characters, from the train accident, are varied and unique. The General, who lost his daughter and her good for nothing husband; Aimee, a young girl who is arguably injured the worst in the accident and who lost her parents and Otmar, a young German who lost his girlfriend Madeline. As Mrs. Delahunty explains, they each have their own brand of survivor's guilt to deal with and accept. The General feels guilt over arguing with his daughter about her husband and wallowing in self-pity that his money would be shared by them. Aimee feels the guilt and loss of her parents keenly, withdrawing into her own little world, drawing horrifying pictures without really remembering that she did. Otmar...his guilt is a little harder to understand. He is not forthcoming about his situation of his life before, and is very nervous often.

However they carve out a peaceful existence while recuperating at Mrs. Delahunty's house. All this changes when Aimee's Uncle, Mr. Tom Riversmith, arrives to take her back to America.

The tone of the story changes as Mrs. Delahunty herself undergoes her own personal changes. She is at once drawn and puzzled by Mr. Riversmith, a taciturn and gruff man, with no experience with children. She feels he has come for Aimee more out of obligation then real want. Her attempts to befriend him are rebuffed and callously deemed 'grotesque' at one point. She tries to make him understand, but he refuses, closed off in his own world, with his own brand of survivor's guilt.

The movie and book have slightly different endings. In the movie, Aimee leaves, but returns (and that's all I will say on the matter). However the ending in the book is foreshadowed in the movie, even though it never actually comes to pass in that medium. The movie made me cry. The book made me sob. Whereas the movie ended in a dreamlike way, with a slightly more fantasy ending, the book ends with brutal reality. I don't necessarily prefer one ending of the other, but enjoy them both for what they represent and accomplish.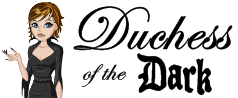 Thanks to Lexie from
Poisoned Rationality
for this review.