Genre:
Historical Fiction


Copyright:
2009
(Original copyright 1953)


Pages:
283


Rating:
4/5 Crowns

Synopsis:
An English lawyer and statesman, Sir Thomas More was a kind father who put as much emphasis on educating his daughters as on his son, declaring that women were just as intelligent as men. His favorite daughter, Meg, is the heroine of this novel in which we witness the everyday lives of people in Tudor England. Plaidy takes readers into a world far removed from the grandeur of the courts, into the home of a simple family and a caring father who only wants to do what is morally best - not just for his family, but for England.

As secretary and personal adviser to King Henry VIII, More becomes increasingly influential in the government, welcoming foreign diplomats, drafting official documents, and serving as liaison between the king and the Archbishop of York. His own household stands in startling contrast to the licentious Tudor court, but as lorg chencellor he gains recognition and becomes indispensable to the king. More's love of faith surpasses his duty to the crown, and his refusal to accept King Henry VIII's claim to be supreme head of the Church of England ends his political career...and leads to his trial for treason.
My Review:
Even before I developed my obsession with Tudor England, I had a keen interest in Sir Thomas More. He's always been a historical figure that stood out to me - someone that dared to openly defy King Henry VIII, fully knowing the consequences of doing so? That's an admirable and curious man in my book. So when I realized that Plaidy, one of my favorite historical authors, wrote a book focusing on More's life, I had to read it.
Although the book has More's eldest daughter, Meg, as the heroine, I was pleasantly surprised to see that it really was about Thomas himself more than anything else. His story is a tragic one as it is, but to see how great a man he really was, how sympathetic and loveable he remained throughout, made it even harder to read of his inevitable death. I'm not embarrassed to admit that it brought me to tears, even though I knew it was coming.
At the beginning of the book, we are still in King Henry VII's reign, and I especially liked the contrast between his reaction to Thomas More and Henry VIII's. While Henry VII looked at More as essentially a nuisance who got in his way, Henry VIII viewed him as a friend and confidante in spite of their differences. Yet all the while, I kept thinking "If only Thomas had made one different choice...", even though we all know that wouldn't have really made a difference in the end anyway. Thomas More was a great mind of his time, who would likely have attracted the attention of the King regardless of whether he had chosen a different path for his life. Despite his own reluctance to ascend to the positions he attained, he was simply destined for greater things, albeit for a short while.
I also very much liked the focus by More on educating his daughters, it's rare to see a man of this time period who actually believed women were worth more than their ability to bear children. In reading the book, you could really feel the love he felt for Meg, and the overall interest he had in helping the women in his life acheive the same level of education as the men.
This book also provides a great look at Tudor life from a semi-outside perspective. Yes, More was on the Privy Council, but he tries as much as he can to live a normal life, and I find it very interesting to see what things were like for a closer to average person in Tudor England. I highly recommend it to anyone interested in this period of history, especially since it gives you both the look at court life and shows the effects that court can have on those reluctant to be a part of it.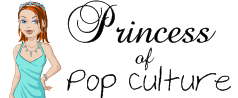 Visit Crystal @
I Totally Paused!