Genre
: Urban Fantasy/Paranormal
Pages
: 448
Rating
: 4 out of 5 stars
Synopsis
: from
Kelley Armstrong's Otherworld Website
"Leader of the American Coven, guardian to the preteen daughter of a black witch ... it's not the lifestyle twenty-three year-old Paige Winterbourne imagined for herself, and it's wreaking hell on her social life.

But she's up the challenge. When half-demon Leah O'Donnell returns to fight for custody of Savannah, Paige is ready.

She's not as prepared for the team of supernaturals Leah brings with her, including a powerful sorcerer who claims to be Savannah's father. Cut off from her friends, accused of witchcraft, Satanism, necromancy, murder...Paige quickly realizes that keeping Savannah could mean losing everything else. Has she finally found a battle she isn't willing to fight?"
Review
:
This is the third novel of the Otherworld Series. The main character is Paige Winterbourne. She has become the guardian of Savannah, a pre teen daughter of Eve, who died in the previous book. Paige is not liked at all by the Coven and they want nothing to do with her. A black witch, along with the girls father, who is leader in the Cabal, try to get Savannah back. This makes for some exciting characters, witches,vampires and other evil doers. Paige uses her majick skills to combat the not very nice members of the Cabal who want Savannah and her black majick powers. She also has to keep Savannah from using her powerful witchcraft until she can control it. Paige gets the assistance of Lucas Cortez to aid her in the struggle over Savannah and the Cabal.Lots of romance there...Paige finds that trying to keep a preteen witch under control very challenging. This is a sexy paranormal story that grabs you from the beginning and does not let go until the last page.
I love Kelley Armstrong's Otherworld series, which features different paranormal characters in each book and often will have characters from other books as well.Kelley's writing has humor intermingled with the suspense.
Dime Store Magic is an enjoyable read. I liked that Paige had matured and was able to take on the responsibility of Savanah, albeit reluctantly at first.If you like a good paranormal story then these are the books for you. They can be read as stand alone novels, but I think it is helpful to start with the first one in the series, which is Bitten.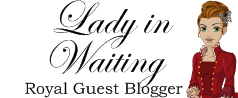 Visit Kathleen at her blog Blog O' The Irish