Genre:
YA Fantasy

Copyright:
2007

Pages:
461

Rating: 4/5
Synopsis:
Incarceron – a futuristic prison, sealed from view, where the descendants of the original prisoners live in a dark world torn by rivalry and savagery. It is a terrifying mix of high technology – a living building which pervades the novel as an ever-watchful, ever-vengeful character, and a typical medieval torture chamber – chains, great halls, dungeons. A young prisoner, Finn, has haunting visions of an earlier life, and cannot believe he was born here and has always been here.

In the outer world, Claudia, daughter of the Warden of Incarceron, is trapped in her own form of prison – a futuristic world constructed beautifully to look like a past era, an imminent marriage she dreads. She knows nothing of Incarceron, except that it exists. But there comes a moment when Finn, inside Incarceron, and Claudia, outside, simultaneously find a device – a crystal key, through which they can talk to each other. And so the plan for Finn's escape is born ...
---

Review: The story is shifted between two point of views, Finn and Claudia. One inside, one outside. There are mini cliffhangers at the end of each POV, and after a while they lose their impact, because obviously not every cliffhanger is a cliffhanger. However, I was pleasantly surprised when things finally came to a head. The climax of the story was possible and quite likely to happen, but Catherine Fisher masterfully crafted it such that it came not at the worst of times (which seems to be when everything happens).

Each chapter starts off with a play on long known legends, one of which gave me the laughs. Catherine Fisher gave a whole new perspective to the long known legend of Eve falling from Paradise after consuming the apple.

I enjoyed INCARCERON thoroughly. Readers can really see how Claudia learns to be more responsible, more accepting of her position as daughter of the Warden of Incarceron with her loyal tutor Jared by her side. Finn didn't grow as much as Claudia did. He is ever the eternal optimist when it comes to the Outside, but quite a pessimist when it comes to everything else. At times, his unswerving loyalty to his blood brother was astonishing yet understandable. Living in a place called Incarceron where the future literally merges with the past, the horrors are unlimitless.

This is a journey in story-telling readers should try. It has multiple twists and plots that make you wonder how Catherine Fisher managed to imagine all this at the age of 14. It just goes to show that age is no limit to creativity.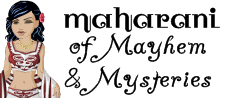 Thanks to Liyana for this fantastic review, visit her at her blog
Liyanaland
.