Genre:
Young Adult, Fantasy, Mythology

Copyright:
2008 (hardcover, Knopf edition)

Rating:
4.5/5 Crowns
Book Description:
Seven o'clock on a Monday morning, five hundred years after the end of the world, and goblins had been at the cellar again. . . . Not that anyone would admit it was goblins. In Maddy Smith's world, order rules. Chaos, old gods, fairies, goblins, magic, glamours–all of these were supposedly vanquished centuries ago. But Maddy knows that a small bit of magic has survived. The "ruinmark" she was born with on her palm proves it–and makes the other villagers fearful that she is a witch (though helpful in dealing with the goblins-in-the-cellar problem). But the mysterious traveler One-Eye sees Maddy's mark not as a defect, but as a destiny. And Maddy will need every scrap of forbidden magic One-Eye can teach her if she is to survive that destiny.
Book Review:
For most readers Harris should be familiar because of her novel
Chocolat
, made into a moving starring the yummy Johnny Depp. I admit that part of the reason I picked up
Runemarks
was half because it was an interesting sounding fantasy based around Norse Mythology and half because it was written by the author of a movie I love. I'm a little shallow at times, I admit this. In the end however the fact that this is an enchanting and enthralling fantasy is what kept me glued to the pages.
Before you even begin the story itself there are half a dozen pages to give you a detail accounting of the world, the people and the geography. It helps if you are versed in Norse mythology as well, this is a story about what happens after Ragnarok (ie: the end of the world and the rebirth of that world). The world that is born is one afraid of magic and imagination, deeply religious and prejudiced against anyone who has a 'Ruin-mark'. Our heroine, Maddy, has one such 'ruin-mark' and its brought her nothing but grief and trouble for as long as she can remember.
Through Maddy and her journey Below we see the folly of humans and Gods alike, how both can be blind to the bigger picture, but can still redeem themselves in the end. From different perspectives we hear how the world ended and how it was reborn and what truly caused the calamity. We meet with well known Norse deities--Odin, Freyja, Loki--and magical beings such as trolls and goblins. The novel itself is splintered into several 'parts' as Maddy's journey goes along.
This novel reminded me very much of the old time 'epic' stories such as The Odyssey and The Neverending Story. Maddy fought monsters and Gods and humans and magical beings--all for the importance of a greater quest then she herself understood at first. Fate is at stake in this book and the question becomes who's Fate exactly? I recommend this book to anyone who has even a passing interest in Norse mythology or wants to read a tale full of spirit, adventure and a little bit of a morality tale sprinkled throughout.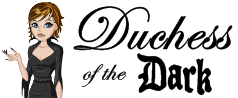 Thanks to Lexie from
Poisoned Rationality
for this review.