Series
: Ruby's Slippers
Genre
: Christian Chick Lit
Copyright
: 2009
Pages
: 320
Rating
: 3/5 Crowns
Synopsis: "Dottie Meyers, 35, is a real-life Dorothy Gale living with her little black dog on a small farm in Kansas that's about to be hit by a tornado. Knocked unconscious by the storm, she awakes three months later at a recovery facility in California where her father, last seen when she was four, has left her a mysterious pair of ruby slippers.

But unlike The Wizard of Oz, this isn't a dream, and the yellow brick road journey that Dottie and three friends are about to take from Los Angeles to Seattle in search of her dad will show the realities of a broken childhood. More importantly, everything connected to those sparkling red shoes will prove to Dottie that there's only one true wonder worker behind the so-called curtain who can heal her wounds and prepare the heart for love."

Review: Although I am not necessarily a "Wizard of Oz" fan, I thought the cover and premise of this book sounded cute and fun. The new idea of taking a commonly loved or known story and remaking it, or even writing a sequel to it, can be a novelty at times. This retelling of this iconic film is interesting, and fun to draw up the similarities as you read.

Told from Dottie's point of view, we watch this woman of 35 (ironically my own age), drift into a seemingly life of retirement. She seemed much older than 35, and this is heightened after her accident when she is placed in a "recovery facility" that seemed similar to a retirement home. The first half of the book felt disjointed, and it was difficult for me to attach to many of the characters; however, once I reached her recovery point, and she had made friends and decided to hit the road in search of her father, I felt much more connected to the characters and their journey.

While slightly predictable, and characters that I didn't always feel I understood or should care about, there is a cute, light-hearted story here as well. The romance is a tad syrupy for my taste, but I realize that might be what I was walking into, and should have realized it from the beginning. There is a sense of resolution in the story, so you do end feeling as if the book has come full circle, which is satisfying. Overall, I would say that the story is cute and entertaining, and although some characters, for me, were difficult to attach to, their comparisons from the film are fun to consider as you read.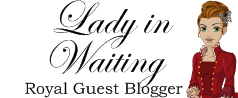 Visit Becky at her blog One Literature Nut