Series:
Kitty Norville Book 1
Genre:
Urban Fantasy
Copyright:
2005
Pages:
276
Rating:

Kitty Norville is a midnight-shift DJ for a Denver radio station - and a werewolf in the closet. Sick of lame song requests, she accidentally starts "The Midnight Hour", a late-night advice show for the supernaturally disadvantaged.
After desperate vampires, werewolves, and witches across the country begin calling in to share their woes, her new show is a raging success. But it's Kitty who can use some help. With one sexy werewolf-hunter and a few homicidal undead on her tail, Kitty may have bitten off more than she can chew...
This book got off to a slow start, probably in part due to the radio show setting and the emphasis on dialogue as Kitty plays amateur psychologist to all the 'supes' that phone in to her talk show. But as the show's success skyrockets, the action picks up along with the pace of the novel.
I didn't like Kitty much at first. She's a pup, a wolf with lowly pack status, at the bottom of the pack hierarchy. Now I think I've read enough in the shifter genre to have a pretty good understanding of pack dynamics and Kitty is beyond submissive, she snivels and cowers and whimpers which I found rather unappealing. Her relationship with pack leader Carl, is gag-worthy. I don't think I've read a novel where I loathed the pack alpha, in truth I found him to be a truly disgusting character. Carl expects Kitty to be completely obedient, in everything, he beats her and then finishes things with sex. Not to mention that Carl has sex with whoever he wants in the pack, whenever he wants - one of the perks of his position ... Ughh!
On the upside, as Kitty's talk show grows in success so does her confidence as a woman and pack member and this personal growth brings about some pretty significant changes. Cormac, the bounty hunter, and one of the characters I liked, turns out to be one of the few people that Kitty trusts. There was certainly some chemistry happening between the two so hopefully we get to see that develop in the next installment.
Kitty grew on me as the novel progressed and as I already have book 2, I'll definitely continue with the series. With the book titled Kitty Goes To Washington, hopefully that means NO CARL. The radio talk-show setting was refreshingly different for an urban fantasy novel and while there were a few instances that pushed the boundaries of believability, overall I found this an entertaining read.
There are six novels in the series and the seventh, Kitty's House Of Horrors, is due out January 2010.
In March 2010, Carrie's first YA novel, VOICES OF DRAGONS, will be released.
Visit Carrie Vaughn's
website
and blog
Filling the Well
to find out more.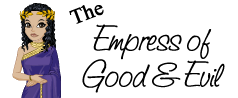 Visit Teddyree at her blog The Eclectic Reader