This Week on RR:
Fantasy Week
Featuring:
Maharani of Mayhem & Mysteries
,
Duchess of the Dark
,
The Queen of Happy Endings
and Guest Blogger Jenny Girl from
Jenny Loves to Read
On another note, we'd just like to wish Teddyree - Empress of Good & Evil best of luck today for some minor surgery she's having. We'll be thinking of you and sending lots of love your way!

This Week I'm Loving:
Scottish Photo Blogs
Do yourself a favour and check out some of the photo blogs below. They are simply breathtaking and make for a nice surprise in your Google Reader each day!
Scotland in the Gloaming

A few weeks ago, Queen of Happy Endings sent me a link to
Scotland in the Gloaming
- and I am so in love with it, I just have to share the link. If you're a fan of the Highlands or of Diana Gabaldon's Outlander series then you really have to check out the photos on this site. It seriously makes you want to book a plane ticket!
http://scotlandinthegloaming.blogspot.com/
Flickr Scotland
This photo blog not only showcases some amazing Scottish scenery but it also captures the essence of the people and culture. Get ready to add some more spots to your travel wish list as you browse a collection of photographs from some of the country's finest photographers.
http://flickr-scotland.blogspot.com/
Inverness Daily Photo
Another blog featuring the Scottish Highland (yes, I'm a little obsessed). You won't regret subscribing to this one on your google reader!
http://nessdp.blogspot.com/
Scotland 4 the Senses
This blog is not just photos - it delves into all the things that make Scotland wonderful (and even hosts giveaways). From porridge to ghost stories, I always find the posts entertaining. What can I say, food and scenery?
http://scotland4thesenses.blogspot.com/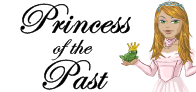 Visit Annie @ her blog
Reading, Writing & Ranting