Genre:
YA Romance
Copyright:
2001
Pages:
223
Rating:
3.5 Crowns
Book Synopsis:
Family secrets and long held grudges is the main component to this YA romance. Reminiscent of the feud between the Hatfield and McCoys this book gives you an inside look into Kaitlin Malone's world where her family's legacy has been intertwined with the Crutchfield family. For reasons unknown to Kaitlin, the Malone's and Crutchfields have hated each other for over a century.
Book Review:
Her father was recently convicted of manslaughter and is doing time in prison. Money has been tight at her house so her mother has no alternative but to send her and her sister to a public school. Kaitlin's mom enrolls the girls using her maiden name as their last name. She doesn't want the girls to experience any type of backlash due to their father having killed a prominent business man, who has also been a family enemy for ages. What no one would be able to foresee is Kaitlin meeting and falling in love with Bram Crutchfield. Bram's father was killed by Kaitlin's dad. Kaitlin knows right away who Bram is but she can't stop herself from feeling such a beautiful and strong love towards him. He's a gifted artist and she loves to journal. They spend countless hours just enjoying being in each other's company. Kaitlin allows the relationship to bloom and continue even though she knows that at some point Bram has to know who she really is. Bram's mother gives Kaitlin the journals of Maggie Crutchfield. Dark secrets come to life in the journal and Kaitlin realizes that she holds the key to unite these two families. But before she can do that her decision not to be honest with Bram may just destroy their new love.
I really enjoyed reading this Juliet and Romeo inspired romance. I thought the author did a great job of clearly defining the relationships and how these two families came to hate each other without really knowing one another. The story is written fairly realistically but at times I felt the writing was a little stilted. I did think the author could have developed the feeling and emotions a bit more. She tended to stay on the safe side. Maybe this is just me because I've read so many romance books and I may be judging her unfairly here. My students at the middle school loved this book and I can totally understand. I think this is a perfect romantic book for twelve years and up. I would recommend this for the YA reader out there!!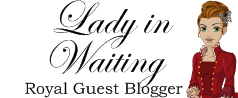 Thanks to Staci from Life in the Thumb for this wonderful guest blogger review!