Genre:
Fantasy, Romance
Copyright:
2009
Pages:
152 (e-book)
Rating:
4 Crowns
Book Blurb:
Giving in to the lure of passion could lead to disaster…
Guardians of Light, Book 3
Selkie princess Finora is all too familiar with betrayal. Betrayal by her curiosity, which led her from the sea. By her body, which yielded to a handsome human under the full moon. By the human, who hid her skin and took its location with him to his grave. After seven years of searching, she no longer believes in miracles.
Trystan is a werewolf on a mission to find and return dragons to his homeland. He follows a slim lead westward across an unfamiliar sea. Gravely wounded in a pirate attack, his ship foundered in a storm and sinking fast, he comes face to face with the most unexpected rescuers—Finora and her two half-human children.
Selkie and werewolf. Both creatures ruled by the moon. The attraction is instant, mutual, undeniable…and impossible. Trystan is destined to return to the mountains and Finora can't leave the sea. Their only gift to each other is one night of searing passion—which could lead to the greatest betrayal of all…
Review: Selkie! They rank pretty high on my list of 'most awesome and under rated fae creatures' (almost as high as 'Kelpies', but well those creatures are known to be brutal human liver eating monsters...so I doubt there's a romance there), so its with great happiness I read this. Shame on you if you don't know what a Selkie is.

Unlike Duality or Hedda's Sword this had less of a 'fantasy' feel to me. Or rather, it felt less like a fantasy that had no business with Earth. I could easily have seen this set on the coast of Ireland or Scotland, or even New England perhaps.
This is also just under half the length of Duality and a good seventy pages less then Hedda's Sword so it was a much quicker read. Not a lighter read though, it was emotionally as intense as certain parts of Duality were, but a quicker read by page count.
Trystan, who first appeared in Duality to help Moira (his sister), recounts how his quest began. That is, he promised Dara to go off and look for others like her, his search leading him to Rhattany where he has met Finora and her brood. Sadly his quest decides to be the most complicated thing he could have ever envisioned. Dragons, angry selkies, spiteful mermaids, kids who see things...its an endless tide of misfortune.

Passion is what drives nearly every person in this story--lusty passion, greedy passion, protective passion...its amazing how many different ways a passionate nature can assert itself. I liked Finora, but I liked Anuk so much better. Arrogant, selfish and mostly self-centered, she grows throughout the story as she learns things aren't what she was told. Life isn't exactly like what she was told it was.

In all I enjoyed this the best of the three volumes of the Guardians of Light available so far. It moved at such a wonderful pace and the characters were so full of life! Renee has mentioned that several more books are due out in the series, so take it from me--catch up now while you can.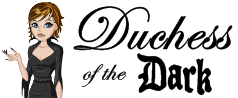 Thanks to Lexie from Poisoned Rationality for this fantastic review.