Genre:
Historical Western
Copyright:
2009
Pages:
267
Rating:

Do you ever read a book and are not sure if you want to strangle the heroin or give her a hug, up one emotional roller coaster after another that you truly get lost in their world? Well if so then The Redemption of Micah by Beth Williamson is for you. Micah Spalding is a strong, loyal, & very sexy man, who is broken inside, not just from horror's of the civil war or the loss & disintegration of his family but for his true love. A love which has been put on hold for three long tremulous years while the mother to his beautiful and precocious almost three year old daughter lays upstairs in her room.... in a coma. Eppie (Elizabeth Archer) had been shot in the shoulder trying to save Micah and as a result her life has been suspended on the edge of death for three long years as a result of too much blood loss. Micah has taken care of her through this time talking and reading to her, holding her hand and letting her know daily how much he loves her as well as their little girl Miracle until one afternoon when Eppie opens her eyes and answers a question from Micah scaring him half to death. Micah is beyond relieved and overcome as Eppie awakens, not to mention in complete shock. Here inlays the depth of our story, Eppie awakens but has no memory of Micah or birthing, much less being 3 months pregnant with Miracle. Most of all she doesn't know who Eppie is at all. Believed to be due to the coma and the blood loss she suffered from the shooting Eppie is weak physically and overcome with fear and mistrust about her surroundings, especially Micah and his story. A story which includes their passionate love for each other, this little girl calling her mama and the shock of who and what she is. She was born free, to black slave mother, set free herself, she is told she is the best friend of Madeline O'Neal who has given this house she is in to Micah and herself to have and create a life of their own. But this is all too strange, she doesn't even recognize herself in the mirror, the clothes that are Eppie's don't fit her and she feels so lost and weak and frightened by Micah.
Micah is beside himself with grief, his love has woken up, but doesn't know him, doesn't accept their daughter and doesn't know who she is. She doesn't even sound like the Eppie he knew. She sounds like him, educated and extremely articulate and even sophisticated. But his Eppie is still the most beautiful creature he knows, the woman he loves and the mother to their child. The child, Miracle is adorable, loved, loving and completely accepting. If not a little intuitive herself. There is something special and knowing about the child, she is wise beyond her years. The realization is heartbreaking and your heart is town out as Micah just sits in the hall and cries while his little daughter embraces him. They are in for a long struggle and he is not strong enough to hold himself back from his old habits, whiskey.
As days go by Eppie grows physically stronger and starts to develop a relationship or a friendship with Micah and Miracle. The lows are very low as Micah does resort back to his whiskey a time of two to numb the feelings of rejection by Eppie, who now wants to be called by her full name Elizabeth. It is as though Eppie did die those three years ago. For every step back there are a few steps forward as Eppie dreams of Micah, or were those memories. She is not sure but her heart is swaying back to him as she learns his gentle side and her body's reaction to him she can not hide. The arrival of her best friend Madeline O'Neal and her husband Teague stir no lost memory, but she feels their love and affection towards her and their friendship and bond become stronger than ever.
There is always a force out to destroy any inkling of happiness and for Eppie and Micah this comes in the form of the Plum Creek, Colorado's town preacher Rev. Mathias. He is truly a bigot and an evil creature on two legs. He has been harassing Micah from time to time by coming to his home and ranting about Miracle and how she needs two parents of her kind. She is a half breed and his ignorant mind has focused on the little girl. Unbeknownst to Micah the good reverend has also harassed Eppie and been lurking around the property talking to Miracle.
Eppie's recovery is not happening fast enough for Micah though, he and Eppie have made love twice, he was convinced the connection with her was forming, but she continues to shy away from him, and now Dr. Carmichael and Dr. Lawson and expert from NY arrive per Madeline's request to help find the reason for Eppie's memory loss. This sparks a tremendous jealously in Micah and he retreats to his cabin in the mountains. Eppie realizing his is gone goes after him in desperation, she has realized that she has fallen in love with him and want to have a life with him a Miracle. As they reconcile and once again discover each other they head back home, but on their return they learn that the ruthless Rev. Mathias has taken their daughter and given her to a "proper" family. A family with a grief-stricken mother who isn't completely sane from losing her two children. But they are black and Mathias has kidnapped the child. Through searching and some very welcomed if not surprising town support the search for Miracle and the Rev. starts only to find that the Prentiss have Miracle and renamed her Betsy after their dead daughter.
The sheriff arrests the Rev. Mathias but the answer and grief that Eloise Prentiss feels is overwhelming and she snaps, shooting whoever gets in her way to have the child. She has lost her mind to grief and she will take down Eppie especially since she is the mother of Miracle, and wheedling a gun she does just that. The fear Micah feels is unbelievable as his life repeats itself while Eppie puts herself in danger once again and almost dies for it. As the rescue of Miracle comes to and end, Micah must face his demons of the past and forgive himself as Eppie accepts their love and their new life as a family. The emotional pull in ten different directions through Eppie and Micah's journey, which is heart wrenching at times and full of joy and love at others. But love prevails as Eppie, Micah and Miracle are able to begin their journey towards a new future.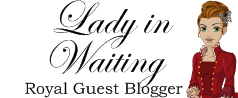 Thanks to Brande from Book Junkie for this wonderful guest blogger review!