Genre:
Historical Fiction
Pages:
518
Copyright:
2006
Rating:
Many of you will have already read The Boleyn Inheritance by Philippa Gregory and will have a firm opinion about it one way or the other. As you can tell from the rating, I was completely absorbed by this novel and the tale it wove about three prominent and tragic features from the Tudor period - Anne of Cleaves, Katherine Howard and Jane Boleyn (Lady Rochford).
These three women were three dimensional, living, breathing figures of history. Lady Rochford is a complex, unstable woman with incredible influence and no loyalty. Kitty Howard is more than just a vain, stupid teenager - she is a young girl thrust into a destiny she's unprepared for and married to a man old enough to be her grandfather. Anne of Cleaves is not portrayed as a boring foreigner either; she is a woman of grace and compassion with everything to lose, a woman reminisce of Queen Katherine of Aragon.
Gregory tells this story in first person, taking on the perspective of all three main characters. Although this technique can lend itself to repetitiveness and too much exposition, Gregory manages it well and there are few times when the book struggle with this problem. All three voices are easily distinguished from one another and the varied chapter lengths make it a very quick read.
I absolutely adored little Kitty Howard; which is a completely bittersweet emotion knowing how she ends her time with King Henry! Her thought process at times had me having a chuckle and at other times shaking my head in disbelief. Such a young, silly little thing to be left at court with the vultures. Such a dear little thing. Such a tragic little thing! The novel is probably worth reading just to unravel the complexities Philippa Gregory wove with this one character. She is ignorant yet observant, innocent yet scheming but above all self-serving. Simply fascinating.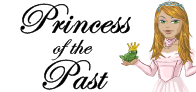 Visit Annie @ her blog
Reading, Writing & Ranting