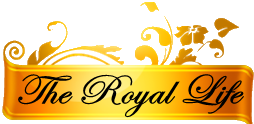 The Royal Life is a look into the lives, homes and leisure of the Royals and aristocrats of Europe. We aim to give you a few more places to add to your Travel Wishlist!
Chillingham Castle not only has a rich historical past but a pretty spooky present. Voted one of the most haunted castles in Britain, going on the Chillingham Ghost Tour is sure to give you the heebeejeebies!
The History: As you know, I am a lover of all things Scottish and this castle located in Northern England has a link with none other than William Wallace himself.
In 1298, on his way to forge war with Wallace, Edward I (or Edward the Longshanks) stayed in Chillingham Castle. As a special honour to the King, the prestigious Grey family who owned Chillingham, had a window installed especially for the King. To give an alternate perspective on the Brave Heart story, William Wallace had actually raided Northumberland (where Chillingham Castle is located) in 1297 where he locked all the women and children inside a church and burnt it to the ground.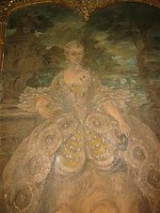 The Ghosts: This castle has been investigated by a slew of paranormal TV shows including Most Haunted, I'm Famous and Frightened!, Scariest Places on Earth and Ghost Hunters International. While Chillingham Castle is rumoured to be haunted by a variety of ghostly residents (including Lady Grey pictured on the right). However, the most famous spectre is the 'Blue Boy'. He would appear in the Pink Room of the castle with a loud, piercing wail and blue flashes of light.
In the 1920's it was believed that the identity of the Blue Boy had been discovered after workers genuinely found the body of a young boy inside the walls of the castle, along with some important documents that were to be passed to the Spanish to help them defeat the English during the Spanish Armada. It seems to be a case of punishing the messenger as this poor child was literally walled up alive inside the castle along with the documents that betrayed the English. Some grisly physical evidence suggests he tried to scratch his way out. The Pink Room is now closed to the public...