Genre
: Young Adult, Fantasy, Fairy Tale

Published: 2008

Pages: 297

Rating: 2.5/5 Crowns

Synopsis:
Cecilia knows that she is not just another peasant girl; she is actually the true princess, in hiding until the evil forces that killed her parents are vanquished. A commoner named Desmia is on the throne as a decoy.

As she gets older, Cecilia finds it harder to study statesmanship and palace protocol secretly at night and then pretend that she has nothing on her mind other than scrubbing the gruel stains out of her best apron by day.

Cecilia knows that it is time to take charge. Along with her best friend, Harper, she flees to the capital city, determined to reclaim her throne and face the danger head on.

When Harper and Cecilia reach the famed Palace of Mirrors, they discover complications: Princess Desmia believes an entirely different version of the story.

Review: To start with, this is a companion novel to Haddix's other 'fairy tale re-imagined' book Just Ella, recently re-released with a matching pretty cover. Ella does appear, but she isn't the focus of this novel. Whereas Just Ella was a twist on Cinderella, Palace of Mirrors is a twist on The Prince(ss) and the Pauper.

In some ways I think this book suffered because the main character, Cecilia was too young for the role She's fourteen years old, almost fifteen, but she takes on responsibilities that seem too mature for her age. It became problematic when my brain would say 'Why is she doing this, she's only 14!', but contextually she was treated as being older. Haddix's books have undeniable appeal for young readers (9-12) and for young adults, but in this instance aging the character physically to suit the target audience worked against the novel as a whole.

There is also the fact that Cecilia spent at least three quarters of the book unlikable and self-serving. Everything had to go her way because she was the princess. She shouldn't have to take that attitude because she was the princess. Everyone should do what she wants because she is the princess. Even after learning Desmia's side of things, Cecilia takes a long while to get around to developing empathy and humility. Despite indicating that she understood the necessity of being in hiding until she was ready she makes an impetuous decision.

How Harper put up with her is beyond me because the boy has the patience of a saint. I was ready to murder her if she said "I'm the true princess!" any more times. Or her condescending gratitude towards Desmia for acting as her decoy. If someone had taken my place for almost 15 years--risking their very life for me--I'd be a little bit more appreciative. Though Harper had his own gratitude problems, his mom wanted him to go into a life where he wouldn't be constantly facing battle after battle and he felt she was being too over protective.

Desmia...I'm not sure what to think of her. She was possibly the most confusing character. Her actions contradicted her attitude and words.

As a re-imagining of 'The Prince and the Pauper' this certainly worked well at least. Haddix definitely had a few tricks up her sleeve and there's not denying she can write suspense well. The romance subplot, between Harper and Cecilia, was also developed well and highlighted the good points of both characters. Actually I think the romance subplot was the best developed point of the entire novel.

I had high expectations for this novel. I enjoy a lot of Haddix's young adult suspense novels (Escape from Memory, Turnabout, Running Out of Time), and found Just Ella to be a fun twist on the Cinderella fairy tale, but I just couldn't get into this book at all.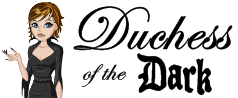 Visit Lexie at her blog
Poisoned Rationality
.