Genre: Fantasy
Copyright: August 2009
Pages: 368
Rating: 3.5 Crowns
Synopsis:
Iceland, AD 1000
Freya knows that her people are doomed. Warned by the Fates of an impending disaster, she must embark on a journey to find a magnificent gold necklace, one said to possess the power to alter the course of history. But even as Freya travels deep into the mountains of Iceland, the country is on the brink of war. The new world order of Christianity is threatening the old ways of Iceland's people, and tangled amidst it all are two star-crossed lovers who destiny draws them together-even as their families are determined to tear them apart
Infused with the rich history and mythology of Iceland, Betsy Tobin's sweeping novel is an epic adventure of forbidden love, lust, jealousy, faith and magical wonder set under the shadow of a smoldering volcano.
My Review:
Prior to reading this book, I knew virtually nothing of the mythology of Iceland. I briefly thought about doing some research about Norse mythology, but then decided against it...mostly because I feel a book like this should act as a standalone and not require you to have prior knowledge of the topic.
I will admit it took a little bit for me to get into this book, as the introduction to the characters is somewhat slowly paced. I longed for the book to pull me in, to be one of those I couldn't put down, and it happily became that kind of book after the introduction chapters were finished. That being said, many of the characters were very engaging, and you could feel their beauty spilling off the pages.
The story is a basic telling of the journey of Freya, the Norse goddess of love, to find a legendary necklace that is rumored to be the savior of her race, the Aesir. Thrown in are the tales of others affected by her journey, and it all takes place during the tumultuous period when Christianity is being introduced to the people of Iceland.
Along the way, Freya meets dwarves, giants, a daughter of Odin, and develops relationships with all of them. I loved watching these relationships unfold, seeing how the presence of a real life goddess affected the lives of mortals, and how without even trying, she could affect such drastic change in their lives. In the background lies the ever present volcano, Hekla, unpredictable and always threatening to destroy everything around her.
I could really gush about all the major characters in this book, but I will instead let you read the book for yourself. Their individual, and collected stories, are beautiful, and will make you yearn for the chance to visit this lovely country. But since we cannot visit Iceland in 1000 AD in person, we'll have to settle for wonderful stories like this one which will allow us to go there in our imaginations.
You can read more about the book
here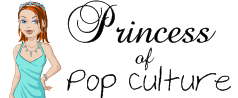 Visit Crystal @
I Totally Paused!