Genre:
Historical Fiction
Copyright:
2007
Pages:
288
Rating:
4.5 Crowns
Synopsis: After years of serving as a wartime surgeon, Robert Mallory is accustomed to soldiers missing limbs. At the Magdalene Ladies Lunatic Asylum, he learns that the women are missing pieces, not of their bodies, but of their lives. And he finds that his employer, Dr. Kingston, is also missing a part of himself: a conscience.
As Robert comes closer to understanding Kingston's part in the cruel treatment and sudden deaths of certain patients, Kingston abruptly sends him away. Robert must escort a patient, Effie Rampling, to New Orleans, and the journey transforms them both.
Review:
Women of Magdalene is at once disturbing, sickening, emotional and powerful but the most profound realisation comes from awareness that this fictionalised story is drawn from abuses and unimaginable horrors suffered by expendable women of this era. While railing at the inhumane behaviour of many in positions of power, I was also saddened by the quiet dignity of some of the poor souls least empowered, and encouraged by the few with compassion and conscience such as Doctor Robert Mallory.
"An affadavit, signed by Kingston, described Mrs Glover in vague terms as temperamental and a cause of unspecified 'distress' to her husband."
Husbands and families disposing of women for such
sins
as lethargy, violent outbursts, melancholy, refusal of marital duty, for being "quite a trial" and of course as a matter of convenience or to acquire inheritances. Confinement to lunatic asylums, at the cruel mercy of those dispensing bizarre treatments to drive out demons or laudanum to render patients docile was not an uncommon occurrence. Horrified by the practices within this so-called 'sanctuary' Dr Robert Mallory, questions, investigates, and attempts to champion the rights of those unable to protect themselves. Eventually making the ultimate sacrifice in an effort to right the wrongs perpetrated by Dr Kingston & Matron, caretakers of The Magdalene Ladies Lunatic Asylum.
Poole-Carter's writing has a measured, hypnotic quality that recreates the feel of the south, post-civil war, and a dark almost sensual mood laced with an undercurrent of suspense. It compels you to continue reading whilst your stomach recoils in horror and your heart rejoices in the small triumphs of good over evil. I thoroughly recommend this poignant novel to lovers of historical fiction.
Visit Rosemary Poole-Carter's
webite
to find out more about this author and her work.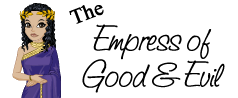 Visit Teddyree at her blog The Eclectic Reader