Genre:
Young Adult
Published:
2006
Pages:
400
Rating:
Book Description:
In The Truth About Forever, when asked how she is coping with her father's death, invariably seventeen year old Macy Queen's answer is "fine," when nothing could be further from the truth. In actuality, she is drowning in grief while maintaining a flawless façade of good grades and unblemished behavior. Though she feels lost when her boyfriend heads to "Brain Camp" for the summer, she finds herself a job with the quirky Wish Catering crew, and meets "sa-woon"-worthy Wes, whose chaotic lifestyle is in direct opposition to her own. As the two share their stories over the summer, Macy realizes she can no longer keep her feelings on ice. Though it feels like her future ended with her dad's death, Macy's learns that forever is all about beginnings. Dessen charts Macy's navigation of grief in such an honest way it will touch every reader who meets her.
Book Review:

I've now enjoyed 3 Dessen novels,
Along For The Ride, Just Listen,
and
The Truth About Forever
would have to be my favourite. I don't read a lot of contemporary YA so I do have to remind myself when reading Dessen's stories that these are not action-packed, page turning YA fiction. All 3 books have followed a similar theme; addressing a serious subject matter in a very realistic, real-life manner that is relatable for teens and older readers alike. My only complaint is I could have done without the overuse of some corny dialogue like "sa-woon" and "donneven" but that could be due to the fact I'm a few decades past my teen years :-)
When Macy's father suffers a massive heart attack and dies, Macy squashes down all her emotions, and locks up her grief and guilt behind a rigid wall of perfection that her mother approves of. Dessen gives us an insightful look at a young woman keeping up a pretense of a happy life, pleasing everyone except herself and the lengths someone grieving can go to to protect themselves from actually feeling. "Anyone can hide. Facing up to things, working through them, that's what makes you strong."

The Truth About Forever is another character driven novel but the refreshing thing about this one is the injection of fun provided by the characters of the chaotic and quirky Wish Catering company. I really loved what owner Delia, and staff Kristy, Bert, Monica & Wes brought to the story and the lightbulb they turned on for Macy. Wes and Macy's friendship was really sweet and there were some very perceptive conversations between the two of them which I loved. With the help of her new friends and the blossoming love between her and Wes, Macy finally realises the moment you are living now is your forever.

"Life can be long or short, it all depends on how you choose to live it. it's like forever, always changing. For any of us our forever could end in an hour, or a hundred years from now. You can never know for sure, so you'd better make every second count. What you have to decide is how you want your life to be. If your forever was ending tomorrow, is this how you'd want to have spent it?"


Honest, hopeful and far from depressing, The Truth About Forever left me with a smile on my face.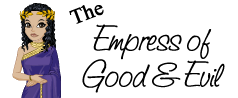 Visit Teddyree at her blog The Eclectic Reader