Series
: Sequel to My Splendid Concubine

Genre
: Historical fiction

Copyright
: 2009

Pages
: 281

Rating
: 4/5 Crowns
Book Description:
Our Hart, Elegy for a Concubine is the sequel to the award-winning historical fiction novel My Splendid Concubine, and this second book shows Robert Hart in action as he becomes the "Godfather of China's Modernism." Hart not only became famous as Inspector General of Chinese Maritime Customs, but he was behind the building of China's railroads, postal service and schools. Hart arrived in China in 1854 from Ireland and by 1908 had made his indelible mark on Chinese society. The Ch'ing Dynasty called him "Our Hart."
Review:
It only takes a few pages before the reader realizes how much Robert Hart loves and is devoted to China and its people. Hart was one of the few people the Chinese Empire trusted, because Hart actually put China and its interests first, at a time when foreign powers were vying for control of this newly discovered land. Hart felt China was being used and abused, which she was, and it was his duty to right the wrongs that had been committed against China, especially the consequences of the Opium Wars.
Hart was successful because he took the time to learn Chinese culture, traditions, and how they communicated with each other. He learned how Chinese society worked. Hart's love for China was due in large part to his love for his concubine Ayaou. Hart's respect and devotion for China grew as his respect and devotion grew for Ayaou. She knew how important her lover's work was, and helped Hart in his endeavors by educating him in Chinese behavior and communication. Ayaou also kept Hart in touch with what the public was saying in the tea houses. Public opinion has and always will be very important.
Unfortunately, Hart's work often kept him from Ayaou and he always regretted and felt sadness at not being able to spend more time with her. Ayaou knew how important Hart was to China, and would always encourage him to keep at his activities, assuring him she would be fine.
This story was enjoyable because of Robert Hart himself. Here is a man who helped a struggling new-born nation find itself in the face of many foreign invaders. It was a very courageous thing to do. The story includes many descriptions of Chinese cities and towns, and I did feel as though I was right there in the story. I feel like I now know a bit more about life in 1850's China. The characters are all quite interesting, and my only complaint, unfortunately has to do with Hart himself. He does have a lot of self doubt, and it's understandable. But after a few successes you would think he would become more confident. He did a little bit, but he would get a little whiny from time to time, and it irked me. Other than that, the book was quite good.
If you would like to know more about China or this book please check out the book's
website
for more information.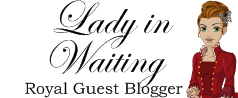 Thanks to