Series
:Firefighters of Station Five, #3
Genre:
Romance
Copyright:
2009
Pages:
287
Rating:
3.5/5 Crowns
Book Synopsis:
Julian Salvatore has earned his reputation as a ladies' man, but chasing women is also a way to outrun a terrible secret. Then he meets defense attorney Grace McKenna, a beautiful ice-queen more than willing to give Julian her body, even if he can't seem to melt her heart...

But when a series of murders rocks Nashville, Julian is targeted by the killer. As he comes face to face with demons, he and Grace must race to uncover the terrible truth-or become the next victims
...
Book Review
:Hidden Fire by Jo Davis is book 3 in the Firefighters of Station Five Series and this romantic suspense is all about Julian Salvatore, the Latin lover with a chip on his shoulder and the woman of his dreams …… staring Grace McKenna. Grace is the stunningly beautiful and brilliant lawyer who holds her attraction to Julian close to her heart; she isn't the type of woman to let a ladies' man like him play with her heart and play her as a fool.
What Julian wasn't planning was his past that he has so desperately tried to bury has all but come knocking on his door. Shocked, angry and fearful for Grace's safety as well since she now seems to be in the thick of it, representing the same man who has cause so many years of nightmares. Their relationship of lack thereof has always seems a little hostile, a battle of wheels of sorts. Grace hold's her heart very close and knows that if she lets Julian in, he will be the end of her. Something about the fundamental and carnal heat these two generate just in having a heated conversation you know the sparks are going to fly once they open up to each other and let the passion that they both feel take over. Unfortunately the suspense of the story takes over the love story for these two, with such individually dynamic characters it was difficult to feel a real connection emotionally for them as a couple. The love scenes making were lifeless and leaving me with a cold feeling.
Julian has finally come to a point where he realizes what an all around jerk he has been, to his co-workers and to women with his lov'em attitude. But now isn't the time to start a relationship with Grace, with the danger lurking around as the man who molested him as a teenager is now in Nashville conveniently just when a string of murders and missing persons is plaguing the city. Not to mention Julian seems to be having a string of "accidents", the most recent being a hit and run almost killing him. During his recovery Grace starts to realize that he might just be worth a chance, but she is only willing to give him her body, not her heart. Never her heart. The two decide that they are going to try and figure out who is responsible for the murders as Julian was a witness to one of the kidnappings. A young college student who was drugged in a bar by a mysterious stranger and carried off in his car. In over their heads Julian is forced to call in backup from always reliable Six-Pack and his Chief Sean. It was fantastic to see the dynamics of the team come to life even further in this third installment especially the foreshadowing of Sean's self destructive behavior coming to a head; ultimately he will have to make a choice to continue down deadly path or choose to live.
Watching the two together was a little anti-climactic, having eagerly anticipated this coupling from their first encounter in book one, and Grace's constant indecisiveness became downright irritating. How a woman so strong willed and together be such an emotional wimp. Her character as a whole was always portrayed as a strong willed woman, a kicking butt and take names later type of woman. But although I thoroughly enjoyed her as a person, her loyalty to Julian in believing that her client and his family weren't the upstanding citizens they claimed to be, when it came to love and passion I found her actions hard to swallow. Julian was the same, I loved his character from the beginning, and it was always so clear that Jo Davis had big plans for him as that Latin Lover who was so damaged that only a woman of great strength could get her hooks in him.
Although the suspense in pinning down the identity of the mysterious murderer had me guessing from the beginning, it was the catalyst behind me actually wanted to finish this book. I thoroughly enjoyed the challenge of the old fashioned who done it that hooked me from the moment I finished the first chapter. Would I recommend this book, yes I would, IF you were looking for a suspenseful story that will keep you on the edge of your seat. But if you are looking for a love story I found it lacking and left me feeling indifferent.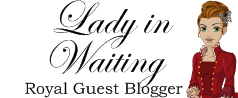 Thanks to Brande
from Book Junkie for this great review!