Genre: Young Adult Romance
Pages: 272

Copyright: 2009


Rating:






Synopsis:

Austin Music Fest

Yay, summer in Austin!

Good food, good times. Fun for everyone!

Okay, living with my sorority-brainwashed cousin, who willingly goes by "Party Penny," is not exactly what I had in mind.

All your favorite bands

But the cute musicians I've met totally make up for it . . . like Sebastian. Swoon.

All ages welcome

So why can't I stop thinking about Penny's friend All-American Russ and his Texas twang??

Saturday & Sunday, from noon to midnight

Don't wait up!

Sunny days, late nights and a vacation full of possibilities...

This is the story of Quinn, an indie rock girl who came out to Austin, Texas for a music internship.
She also plans to spend long, lazy days in the sun at outdoor concerts--and to meet a hot musician or two. Instead, she's stuck rooming with her sorority brainwashed cousin, who now willingly goes by the name 'Party Penny.' Their personalities clash, big time.

But Sebastian, a gorgeous DJ, definitely makes up for it. Sebastian has it all: looks, charm, and great taste in music. So why can't Quinn keep her mind off Penny's friend cute, All-American Russ and his Texas twang?

One thing's certain: Quinn's in for a summer she'll never forget!

Review:

Lovestruck Summer is one of my all time favorite books. Walker is a genius! This is the way romantic comedy is supposed to be written. Breezy, charming, fun, kicky & memorable.

I feel butterflies flitting in my stomach just thinking about this darling treasure.

Priscilla Quinn Parker ~ Quinn ~ is a fiery, saucy, indie music lovin' chick.
" I live my life in headphones. That way, I can control what I let in."

I just loved this book so much, I didn't want it to end. I was inhaling it until I was closing in on the end. I slowed my reading pace just to savor Walker's delicious nugget.

Walker captured the essence of Quinn & created an impressive spitfire. She is just fun!

I laughed, cried, fell in love & had a blast!

With an industry over saturated w/ paranormal this & paranormal that, Walker's Lovestruck Summer is a refreshing sparkling romantic getaway.

Walker is one gifted writer, she's able to create appealing, invigorating, whimsical three- dimensional characters who rocket off the page.

Quinn is simply remarkable, utterly misguided & thoroughly magnetizing. Quinn's progression from a snotty show-off into a more unbiased young woman was skillfully devised.

"But really, it's the big picture that overwhelms me: Penny has gone Texas."

Penny aka "Party Penny" is more than Quinn's cousin or your typical sorority babe. She has her own depth, appeal & spunk! I am eager to read more about Penny & hope Walker considers revisiting this character again. *Hint* ; ).

Penny's dog, Miss. Tiara is a riot!

" Oh, Miss. Tiara's a boy" whispers Penny, lowering the dog's ears. "He just likes to be in drag, and he prefers to be referred to as 'she'. There's a really cool cross-dresser named Leslie who walks around town, and Miss. Tiara has just taken to him as a role model."

Penny's irritating frat-boy/wannabe-cowboy friend & next door neighbor, Russ (sigh) is the guy that no matter how hard Quinn tries she just can't seem to shake. Russ is the one who stimulates her senses, makes her question her beliefs & makes her feel. Russ is always calling Quinn "Priscilla" which steams her to no end. When he starts calling her "Cilla", I am in love ; 9! Let me just say, I so wanted to be Quinn ; )!

Here are a few quotes that made me feel those butterflies in my stomach go bananas:

" You know, when you smile I just want to kiss you," he says.

"I'm sorry I said that," he says, "about the kiss."

"Okay," I say, not sure how to respond.

"I meant it," he says softly. his face hovering just inches above mine. He pauses for a moment there and I stare at his big blue eyes.

Two beats later, he pulls back, sits up, and says, "But I'm sorry I said it."

Chrissy, Penny's friend & neighbor ~ Russ's roommate ~ is more than a buxom, dippy blonde. She definitely is the definition of "never judge a book by its cover".

Walker delivered a striking punch in this feel good read. Walker filled this 272 page light read w/ more substance than a 500 page tome. Brava, Walker!

There has been a bit of buzz on the cover. Some love the bubble gum cover others roll their eyes @ the cutesy presentation; The cover depicts summer romance in the HarperTeen "Beach Reads" category. I love it! I love the "beachy" look & the colors are darling! Afterall, it captures the essence of Austin's Barton Springs perfectly.

You really should grab a copy of Lovestruck Summer. Whenever you need a pick me up, escape or to just feel good inside, Walker's Lovestruck Summer is the perfect prescription.
Psst! If you usually rebuff romance, please give this book a chance to illustrate it is Walker's characters that make Lovestruck Summer radiate.

Check out Melissa Walker's website here.

Order here.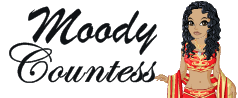 Visit Diane's blog @ The Book Resort