Genre: YA Paranormal

Copyright: 2009

Pages: 288

Rating: 3.5 crowns

Synopsis: The Darke Academy is a school like no other. An elite establishment that moves to an exotic new city every term, its students are impossibly beautiful, sophisticated and rich. And the more new scholarship girl Cassie Bell learns about the Academy, the more curious she becomes. What sinister secrets are guarded by the Few -- the select group of students who keep outsiders away? Who is the dark stranger prowling the corridors at night? And what really happened a year earlier, when the last scholarship girl died in mysterious circumstances? One thing Cassie will discover is that a little knowledge may be a dangerous thing, but knowing too much can be deadly!

Book Review: I opened Secret Lives with trepidation and frankly, low expectations. What would this be, another vampire novel, something like Claudia Gray's Evernight? A poor, spunky but undefeated girl gets a scholarship to an extravagant and posh boarding school which has a darke sekrit. Ooh, where have I heard that before?

The plot was strikingly similar to many novels which I've read. One good thing about Poole's writing is that the characters are vivid. They seem to come to life when you read them. Cassie was slightly unlikeable; her bravado seems like a pretense. Her roommate and best friend, Isabella, was overdramatic and seemed like an exaggerated caricature of the happy go lucky girl, but she had a lot of presence on the novel.

There were some parts I didn't like, such as Cassie thinking about Philip and Jilly Beaton, two people from her past which frankly, I have no idea what they had to do in Secret Lives, except as a build up and a slight back story for Blood Ties, its sequel. The writing was a bit choppy, and it was hard to get into the story. But a good story has a strong pull, and pulled in I was. (Yoda speak. xD) There was a nice balance between Cassie's school days and nights, between her studying in the day (not that there was much to show why she even got the scholarship, she doesn't really seem very smart) and prowling the school grounds at night to find out why some of the students are acting all mysterious. The ending left me pleasantly surprised. I'll reread the story in an entirely different light.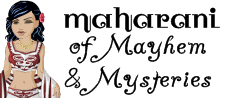 Thanks to Liyana for this fantastic review, visit her at her blog
Liyanaland
.