WINNER of Tempt the Devil by Anna Campbell


Firstly - I'd like to announce the lucky winner of Tempt the Devil by
Anna Campbell
.
Congratulations to:
This Week @ Royal Reviews
To celebrate the launch of Michelle Moran's new novel -
Cleopatra's Daughter
- we've planned a jam-packed Ancient History Week featuring some exceptional fiction. This is another interactive week at Royal Reviews with giveaways, a guest blog post by Michelle, polls and plenty of great reads!
Let me be your tour guide this week as we journey back to ancient Rome, Greece, Egypt and Britain. Who knows, on the way we might even run into a Trojan...
or maybe even a Spartan...



Hmm...this gives me an idea for our first poll...Hottest Ancient History Film Hunks (my vote is for Brad!)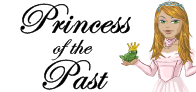 Visit Annie @ her blog Reading, Writing & Ranting