Genre: YA Fantasy

Copyright: 2009

Pages: 544

Rating:





When Abbey's best friend, Kristen, vanishes at the bridge near Sleepy Hollow Cemetery, everyone else is all too quick to accept that Kristen is dead and rumors fly that her death was no accident. Abbey goes through the motions of mourning her best friend, but privately, she refuses to believe that Kristen is really gone. Then she meets Caspian, the gorgeous and mysterious boy who shows up out of nowhere at Kristen's funeral, and keeps reappearing in Abbey's life. Caspian clearly has secrets of his own, but he's the only person who makes Abbey feel normal again...but also special.

Just when Abbey starts to feel that she might survive all this, she learns a secret that makes her question everything she thought she knew about her best friend. How could Kristen have kept silent about so much? And could this secret have led to her death? As Abbey struggles to understand Kristen's betrayal, she uncovers a frightening truth that nearly unravels her -- one that will challenge her emerging love for Caspian, as well as her own sanity.

Review: I thought this was a fantastic story revolving around the Sleepy Hollow legend. We're thrust in Abbey's life on the day of her best friend Kristen's funeral. Body lost, all they're burying is their hope that she's alive. It was hard to get in the dark mood while reading this in sunny weather, so I reread it once again when it was dark and rainy. It seemed to fit the mood perfectly.

Told through the Abbey's bleak, sad eyes, it was slow at the start. We delve into Abbey's past memories of Kristen and her. Abbey feels lost without Kristen, who is also her only friend. I found it slightly creepy that she takes walks in the cemetery to find peace like it's a normal jaunt around the park but after a while, it was normal to me too.

The play on Sleepy Hollow isn't there blatantly. Instead, there are nuances which reminds me that it is first and foremost a love story, set in the town of Sleepy Hollow. Which brings me to Caspian. He is totally droolworthy, be it in demeanor or looks. He also seemed like the perfect companion to Abbey, smoothing her slightly rough edges into someone more feminine.

Abbey was a nice character to get to know. One of my favourite things about her is her hobby: making perfumes, delegating certain mixes of scents to a particular person. It made me wonder how she discerns a person to have a certain ingredient or scent. Seeing her grow after Kristen's death was like a wake up call: she seems to realise that life doesn't end with Kristen's death, but that there are lots more to be gained. I liked reading about her entrepreneurship, it gave another depth to the story, showing me that this is more than just a love story, that Abbey has dreams of her own.

One thing I was slightly disappointed in was that the ending seemed rushed. There was a lot of character and plot development in the book, but I'd have loved to know a little bit more about what happened, because right now I absolutely cannot wait for the sequel.

Purchase The Hollow at Book Depository or Amazon
.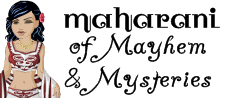 Visit Liyana at her blog
Liyanaland
.