Book Description:
Romance author Mona is human. Ship's doctor Fausto is a vampire. He can never be one of her kind and she's afraid to become one of his. As they sail the Mediterranean on writers' cruise, the couple is stalked by vampire hunters, and by Fausto's notorious ex-wife, Lucrezia Borgia. Events force Mona and Fausto team up with the hunters to capture Lucrezia, but where can they go from here? With Fausto's friend and Mona's editor vamping it up and a hunter on the loose, can this bloody good cruise have a happy ending?
Now I've not long discovered this book but due to some ordering difficulties (living in Australia) my copy is still winging its way from the U.S. However I was so fascinated by the premise of vampires on an Italian cruise ship during a romance writers' cruise, the appeal was immediate. With Vampire Week approaching I thought of Diana Rubino and A Bloody Good Cruise and she kindly agreed to an interview and some giveaways (more on that later.)
While I don't have a review for you, my friend Dottie from
My Blog 2.0
, does. When Dottie, connoisseur of all things vampire "the good, the bad, the utterly and truly evil, the sparkly, and yes, even the anime" offered her help, I took the 'fanpire' up on her offer. Here's a little morsel from Dottie:
"A really quick read ... something for a day at the beach. Fun, sun, and vampires."
Check out Dottie's full review
here
About the author:
Diana Rubino has written several historical novels set in England and the U.S., a time travel romance, and a futuristic/fantasy romance which received a Romantic Times Top Pick award . Diana is a member of Romance Writers of America and the Richard III Society. Her hobbies include golf, racquetball, bicycling, playing piano, and she has been pursuing a Master's degree in archaeology. She loves to visit historical sites all over the world for book research. Diana and her husband own CostPro Inc. an engineering business based in Cambridge.
What inspired you to combine vampires and a cruise?

I always wanted to write a vamp romance, and I love cruising, so I thought combining the two, especially on an Italian cruise ship, would be unique and intriguing.

Did 'A Bloody Good Cruise' require some research into vampire mythology?

Yes, I read a lot of vampire lore books, a vamp encylopedia, and did research into their history. In the end, I made up my own scientific explanation of how my vampires became that way; in ancient Rome, from a blood mutation. I wanted a scientific biological reason they'd become this way, so it would be plausible. I mean, this could actually happen in theory, just like time travel—but it's highly unlikely.

Do you have a favourite vampire hottie that really floats your boat? (bad pun lol)

No, I really don't—but in the unlikely event this was ever made into a movie, I know the actor who would be perfect for the role of my hero Fausto. He's on the soap All My Children, Vincent Irizarry. Just take a look at him, and you'll see why I think he'd make the perfect vampire!
Can you recommend any other vampire fiction?

Of all the vampire fiction I've read, I like Anne Rice's stories the best. She really delves deep.

What's next on the table for Diana Rubino?

I just completed a biographical novel about Alexander Hamilton, centering on him, his wife and his mistress of two years. The book contains no fictional characters, and I kept as close to the historical record as it would allow. My agent is marketing it as we speak.

Do you have a favourite book from childhood?

I have several, which I still have! One is titled Tuned Out, it's set in the summer of 1967 in New York. A teenager, Jimmy, learns that his idolized older brother Kevin is on acid. We had to read it in 7th grade, and I never tired of reading it over and over. Another favorite is Mr. and Mrs. Bo Jo Jones, set in the 60s, about a couple of teenagers who married because she was pregnant. It was also a movie; Desi Arnaz Jr. played Bo Jo.

If you could be dropped into any book as a character, who would you be and why?

I'd like to be Queen Elizabeth in one of my favorite historicals, A Crown for Elizabeth, but only for a week or so!

What are you reading now?

I'm about to begin Up Close and Personal by Fern Michaels for my book group, and am beginning to research Aaron Burr, who's my next subject for my next bio novel, so I'm reading several books about him and his last wife Eliza Jumel, who was a real piece of work!

Tell us a secret, something the blogosphere doesn't know

I wrote novels for 18 years before I got my first publishing contract, in 1999. The 'secret' nobody knows is how patient and persistent I am!

Bookmark or Dog ear?

Always bookmark!

Favourite junk food?

Cheese puffs from Trader Joe's (a healthy store) so they're not really junk!

Favourite way to relax?

A great book, a big bowl of popcorn, and a roaring fire in the hearth. Or an engaging TV show about the paranormal.

Do you have a Guilty pleasure?

I do this strictly in my leisure time, so I don't really feel guilty, but I love to watch shows that I grew up with: The Honeymooners, I Love Lucy, Green Acres, Lost in Space, the Dick Van Dyke Show—all hark back to a much simpler time. And of course going on FaceBook!
3 must have items if you were stranded on a tropical island?
Running water, drinkable water, and air conditioning!
Thanks so much to Diana for a fun interview & for a very generous giveaway.
GIVEAWAY DETAILS:
Up for grabs we have:
1 copy of A Bloody Good Cruise and 5 e-book copies.
To enter:
please leave a comment with an email address asking Diana a question or tell us which vampire hottie really floats your boat?
Winners will be announced in our Sunday post.
Visit Diana Rubino's
website
and
blog
Can't wait? Purchase your copy of A Bloody Good Cruise from
Eternal Press
or
Amazon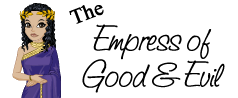 Visit Teddyree at her blog
The Eclectic Reader