I love Robin McKinley, her Blue Sword is one of my favorite books of all time, and until just recently, I hadn't realized that it was actually a Young Adult novel. The same thing is true of Chalice. It reads as just a fantasy novel, good for any age.

Chalice is the story of Mirasol, newly chosen as the Chalice of Willowlands after the death of the previous Master and Chalice in a horrific fire. When the story begins, Mirasol is waiting ceremonially for the new Master, who was something never seen before: someone who had returned from a life as one of the priests of Elemental fire. Mirasol herself is something never seen before: a honey Chalice, when most of the previous Chalices were focused through water or wine.

Everything is beautifully described, from the tastes of various types of honey to the details of the characters. Even the bees come in for description several times, all of which adds to the book and its' atmosphere.

Not only does Mirasol have to figure out her new role "on the job" as it were, because she was chosen for the role of Chalice with no warning, soon there are outsiders scheming for control of Willowlands, her home.

As the story builds, we learn of the role of the Master and the Chalice in the magic of this world, where everything seems to be done in a very ritualistic manner. The roles of Master and Chalice are not the only ones though: there's also the Landsman, Oakstaff, Clearseer and Prelate, among others. This is my one real complaint about the book. Even by the end of the story, I still had no clue what these other members of the Circle actually did, what their roles in the world McKinley had created are.

Really, the story is focused on a very small part of the world, and we never leave it, although there are hints of things going on outside of the region of Willowlands. It actually makes for a nice change in a way, where the story isn't revolving around world-shaking events, although, for the people involved in the story, the outcome is vitally important.

I've got to make a special note about the cover art for Chalice. It's absolutely gorgeous! In fact, I think it might be one of the prettiest covers I've seen this year.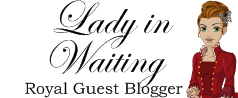 Thanks to Elena from All Booked Up for this wonderful guest blogger review!