Elena Gilbert arrives back to her hometown, Fell's Church, after a summer long vacation. This self-proclaimed "Queen Bee" of high school doesn't start out as the most likable of characters. She does, however, come across as very believable.

A strange boy moves to the small community about the same time someone or something is savagely attacking residents. Elena soon becomes sandwiched between two brothers who want her. The feud between these brothers comes with a dark sinister history.

The Awakening is the first in The Vampire Diaries YA Series. Be sure to have book two, THE STRUGGLE, handy. L.J. Smith leaves off with a cliffhanger ending that will have you wanting to read more.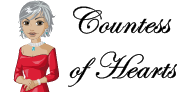 Visit J. Kaye at her blog:
J. Kaye's Book Blog