SIAM NIGHTS is indeed a love story between a young Thai woman and a much older American man. It's not a fluffy piece where they fall in love and live happily-ever-after, but a more realistic depiction of true relationships.

Mike Johnson has been working in Thailand for two years when he meets Tippawan "Math" Bongkot. He currently has a wife and kids in the states when his affair with Math begins. The book isn't just about their relationship, but more about Math's life.

SIAM NIGHTS came from the author experiences while working in Thailand. The characters were so real that I wondered if they were based on real people. When asked, the author said that Mike and Math weren't based on individual people, but many different and very real people. He said that most of the people he worked with were married men with families in their home countries. It was easy to make Mike married, middle-aged, and lonely. He saw it every day while in Thailand.

The book kept me interested from beginning to end, not just with the relationship between Math and Mike, but the culture of Thailand. The love of the country and its people can be clearly seen in the pages of SIAM NIGHTS.For fans who don't wish to see this story end, there is a squeal. THAILAND – COLD RAIN: A NOVEL OF LOVE AND PASSION was published in March 7, 2009 by Sabai Books.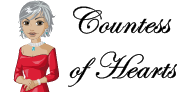 Visit J. Kaye at her blog:
J. Kaye's Book Blog