Me: Hi Jessica! Thanks for hosting The Hollow: A Jessica Verday week here on Royal Reviews!
JV: Thanks for having me, glad to be here.
Me: Firstly, why Sleepy Hollow?
JV: A lifelong love of Hallow'een. I love the legend. I love fall and leaves and pumpkins. I love the atmosphere - that instant spooky feeling you get when you think of the Headless Horseman. After I visited the real town of Sleepy Hollow, I knew it was the perfect setting.
Me: Tell us about research for the book. Did you have to do any research such as going to Washington Irving's grave?
JV: Yes, I visited the real town of Sleepy Hollow several times. This included visits to Washington Irving's grave and his home, Sunnyside, in neighboring Irvington, NY. I also did a lot of research into perfume making.
Me: Is there actually a town such as Sleepy Hollow? Did you go there?
JV: Yes there is. It's located just above New York City on the Hudson River and it's gorgeous.
Me: How was the writing process? You used 13 notebooks and 15 black pens for The Hollow. How many notebooks and black pens do you think you'll run through for the sequel? ;)
JV: Oh goodness, although I don't have a definite count, I know I've used at least the same number of notebooks and double the pens. (For some reason, I went through a lot of extra pens for this book)
Me: Abbey makes perfumes, which piqued my interest. Did you make perfumes as a hobby?
JV: No. I've not tried my hand at making perfume yet, but I have made my own soap. It's a fun Hobby.
Me: What song would you attribute to each of the characters? Why?
JV: I can't answer this one yet, but I will be sharing the Official Playlist of THE HOLLOW soon and that will answer all. (MoMaM's note: Ooh, I can't wait to listen while re-reading The Hollow.)
Me: Tell us 15 good to know facts about you.
JV: 1. My favorite color is purple
2. I was named after my grandfather
3. I like spending time in cemeteries as much as Abbey does
4. I collect old, written on postcards
5. I spend every September 12th visiting Johnny Cash at his grave in Hendersonville, TN
6. The first book I ever wrote was titled, BOBBY'S BAZILLION BANANAS
7. I love trains and snow
8. I often spend Hallow'een dressed up like KISS at Disney World
9. I love zombie movies
10. One of the people I'd love to meet is Ron Perlman
11. I love the band Tenacious D.
12. My favorite place to be as a child was the Bangor (PA.) Public Library
13. I have a snow ball in my freezer
14. Boots are my favorite type of shoes
15. When I was little, I wanted to have purple eyes.
Me: Can you tell us what's in store for Abbey and Caspian?
JV: A lot. Book 2 has Abbey returning to the Hollow and facing her demons. We get to meet some fun new characters and find out the answers to a lot of our questions from Book 1.
Thank you so much for that scintillating interview, Jessica!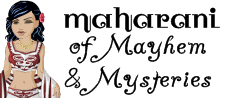 Visit Liyana at her blog
Liyanaland
.